Our Mission
Astronomy for Equity was founded by astronomy outreach leader Mike Simmons as his vision to share astronomy with local communites across the world.
Astronomy for Equity brings together existing resources, expertise, networks, and communities to create opportunities for STEM growth in marginalized, isolated, and underserved areas. We empower local leaders and stakeholders by allowing adaptability to local circumstances and by providing an international brand for support.
Introduction
Astronomy for Equity uses the proven ability of astronomy to promote, support, and create STEM (Science, Technology, Engineering, Math) education programs. Programs are designed to assist and encourage people in marginalized, isolated, and underserved communities who lack representation and opportunities in STEM fields. Students in these communities are often discouraged by the lack of opportunities and role models in science. A self-perpetuating cycle results – the lack of opportunity in these fields results in less STEM in marginalized communities, and less opportunity for STEM careers over the years.
But astronomy programs touch on all STEM fields and can be created in all communities. Unfortunately, many programs are ad hoc and temporary, fail to reach a large audience, and lack follow-up to build on initial investments. Astronomy for Equity supports the sustainability and expansion of existing programs and we create new programs from existing resources. Then we distribute these resources (including volunteer expertise) to the robust worldwide astronomy community.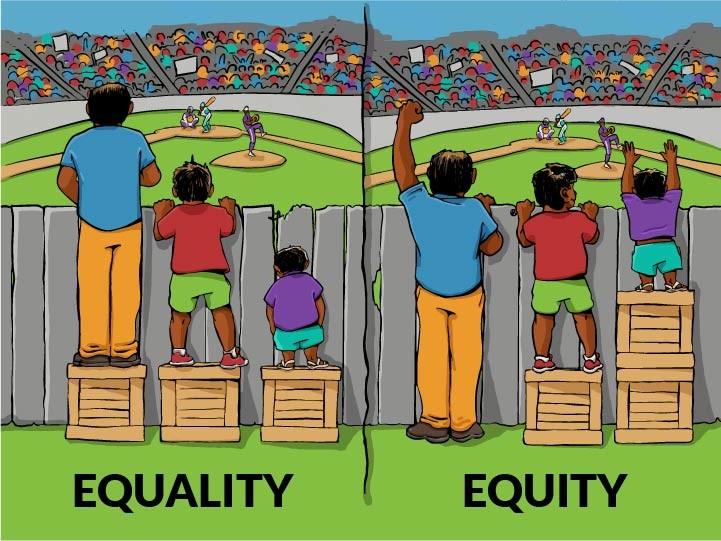 The Problem
Lack of opportunity isolates communities, exacerbating their challenges, and it limits development and progress in society overall. Young people need inspiration, hope, and opportunity to envision a path towards their goals. Underserved communities are often underrepresented in STEM fields in particular. These problems are often systemic and self-reinforcing. Students planning on STEM careers can be discouraged by a lack of role models and educational opportunities. They are often dissuaded by teachers, counselors, and family for the same reasons, thus perpetuating stereotypes. Disadvantaged students are unable to secure scholarships to attend college. Even with scholarships, they are often inadequately prepared. Public illiteracy in STEM undermines support for critical programs for growth and self-sufficiency.
Equal opportunity does not create equity for unprepared students. Equity means all students have an equal chance of success. In developing countries, STEM training is lacking among teachers, and facilities for study, such as laboratories, are often scarce.
The Solution
Because marginalization resulting from poverty, social biases, disabilities, and other factors impede progress in education and community growth, marginalized groups need programs designed for them to ensure equal opportunities for success. Programs must be accessible, sustainable, and scalable to attract students, qualified STEM teachers, and community support. We work to erase self-fulfilling prophetic bias in communities where educators, counselors, and family members steer students into traditional non-STEM fields of study and away from fields where they are underrepresented (such as STEM).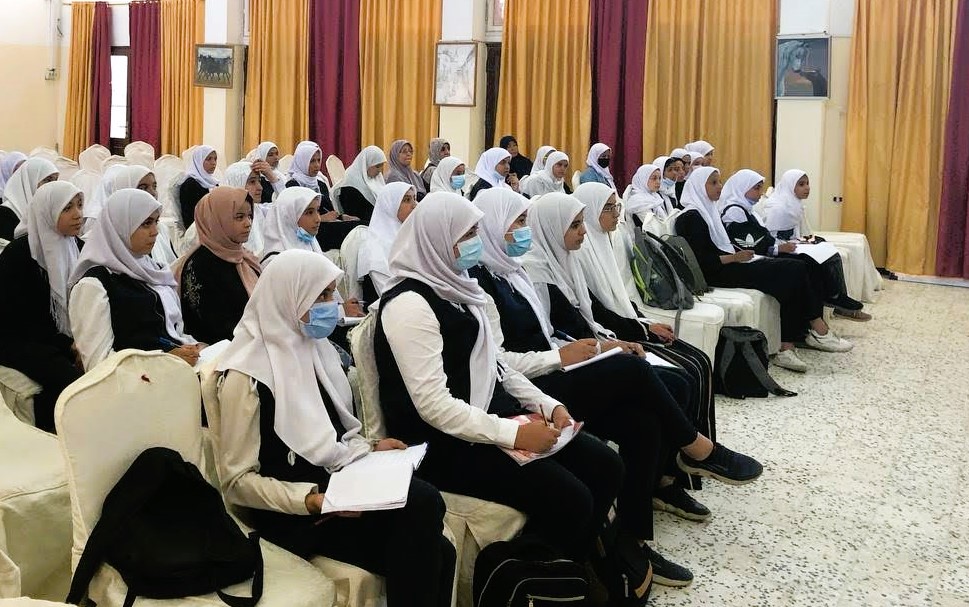 At Astronomy for Equity, we work to break this self-perpetuating negative feedback cycle. We promote programs that expose students, teachers, and the public to new STEM fields, presenting the fields in a positive light, and demonstrating the practicability of seeking STEM careers.
Astronomy for STEM Equity
The challenges faced by each community are diverse, making universally applicable programs difficult to create. But there is one STEM field that crosses the boundaries of all societies and STEM disciplines – astronomy. Astronomy has been a part of every human culture. Astronomy is a universal interest, and is unique among sciences in having active enthusiasts in every country who volunteer as informal public science educators. Astronomy's "lab" – the sky – is accessible to everyone, and global, national, and local programs have trained thousands of teachers to bring astronomy into their classrooms in countries worldwide.
Astronomy is a gateway to all STEM fields, touching on the sciences through physics, chemistry, and astrobiology; technology through computers and data analysis; engineering through telescope design and optics; and mathematics. Astronomy is an important part of STEAM as well, with centuries of artists, writers, and poets finding inspiration in the beauty, wonder and awe of the night sky, the exploration of the cosmos, and the promise of humanity's future in space.
Thinking and Acting Globally
It's often said that we should "Think Globally, Act Locally" – consider global needs and then do what we can locally. We can now turn this around and "Think Locally, Act Globally" by implementing proven, adaptable, local solutions worldwide through connections and communities online. Communities no longer need to be defined by geography, but can be defined by interest, need, resources available to share, expertise, etc.
Astronomy for Equity is a centralized program that guides grassroots activism by empowering local leaders and stakeholders. This creates efficiency and adaptablility to local circumstances while providing a well-known and respected brand. In the business world, the franchise model is similar, but the resources and outcomes are different. The investment is the time and effort of passionate, empowered volunteers, and the return is science awareness, education, and support tailored to local needs.
The potential of the community of passionate astronomy enthusiasts worldwide has been shown through years of programs. That passion is what transforms a program into a movement.
Be a part of it – Donate today.