Featured Image: NASA Astronaut Nicole Stott explains that the only border that matters is the bright blue border of Earth's atmosphere. This keeps all humans alive on Earth.
by Salma Boain, Libyan astronomy student
"My beginning to the love of space stemmed from my curiosity and my love for exploring the unknown.
When I watched the sky, the stars and the moon, my curiosity prompted me to search more about space, planets and stars."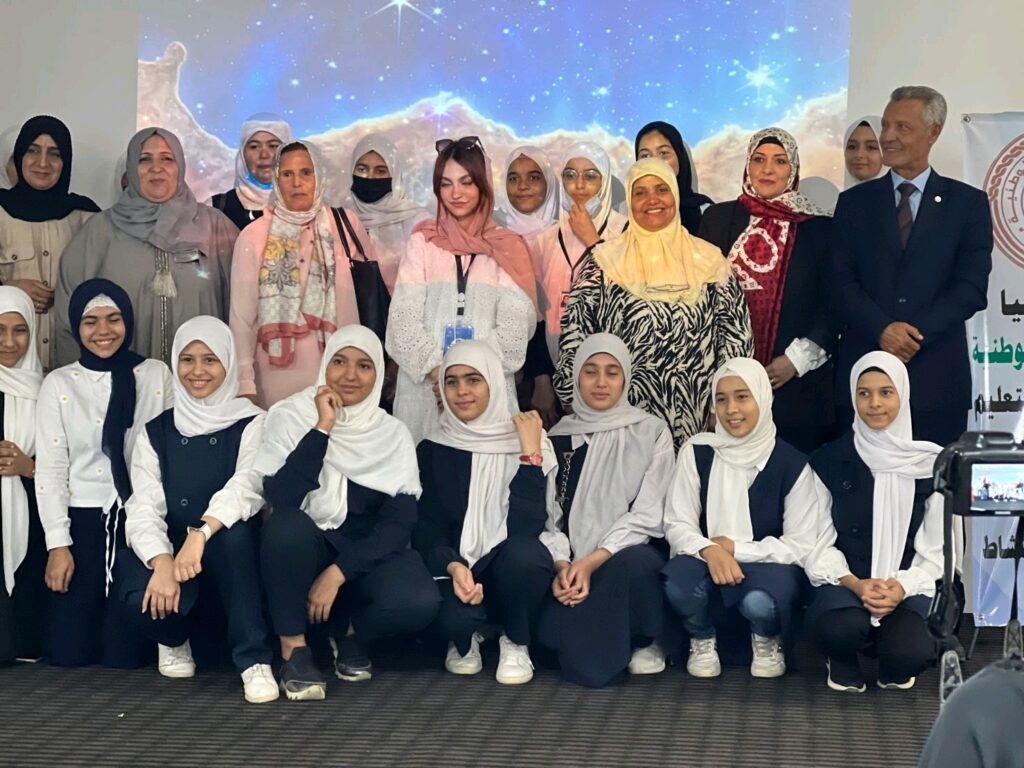 "Then the opportunity came to join the astronomical club for school with Roaya activities. Meeting my colleagues who share the same interest also pleased me to increase my knowledge about space.
Roaya gave us the opportunity to meet astronaut Nicole Stott, which was a very interesting meeting that I enjoyed it very much.
If I get a telescope it will be one of my sweetest dreams come true and my feeling is indescribable.
There are many astronomical phenomena that I wish to see through the telescope, which are and will be very beautiful."